Cheesecake For Y'all
Hello all. Publicola had the dubious idea to invite me for a guest blog gig. Anytime you invite a woman over, be prepared for her to start changing things around. Well, i'm not going to rearrange any furniture, but i did think that a picture might liven this place up a bit.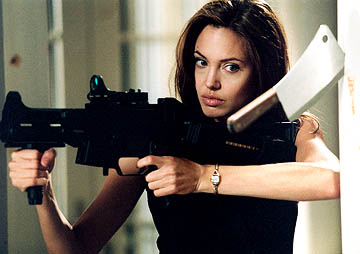 Yah. Figured you might like that one.
Okay, trivia time. Identify the weapon.
Posted by annika at May 22, 2005 11:43 PM