300 From 3
I thought I should do a quick follow up to my post on the movie 300. I still haven't seen it (not because it doesn't seem interesting; I'll most likely wait till it comes out on DVD though) but the following folks have & have written about it:
Update 03/13/07 06:20 MST
I almost forgot - part of my fascination with 300 & the Battle of Thermopylae is my apparent resemblance to Leonidas. Jed snapped a pic of me at the last Rocky Mountain Blogger Bash & I'll throw it in the extended entry just to show ya what I mean.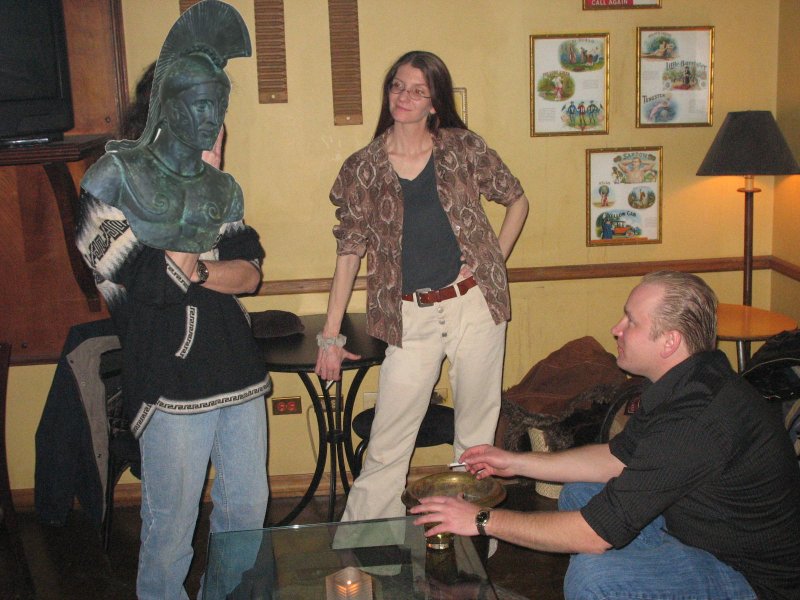 Posted by Publicola at March 13, 2007 06:07 AM | TrackBack